+ btw voor EU
| Geen verzendkosten
BuWizz is afstandsbediening en batterij in één.
Het is compatibel met alle LEGO® Power-functies motoren en lichten.
BuWizz lost de twee belangrijkste problemen POWER en RANGE op. Je hoeft nooit meer batterijen te vervangen. BuWizz biedt eenvoudige installatie en opladen.
De gratis BuWizz-app voor iOS en Android maakt afstandsbediening en aanpassing mogelijk met geavanceerde programmering rechtstreeks vanaf de smartphone.
2x MEER VERMOGEN van POWER FUNCTION MOTORS – Benut het volledige potentieel van LEGO-motoren zonder schade
EENVOUDIGE en INTUTIEVE Android- en iOS-apps – Eenvoudig voor kinderen, maar met geavanceerde functies voor experts
60m+ (100 voet +) BEREIK BLUETOOTH (BLE) – Lost de problemen op van laag bereik en signaalverlies van de IR-afstandsbediening
4 SNELHEIDSMODI: 2x meer kracht in belachelijke snelheidsmodus. Opgenomen snelheden van meer dan 25 mph. Beweegt 17 kg kraan
4 UITGANGEN – BuWizz heeft 4 poorten voor motoren en verlichting. Het vervangt twee IR-ontvangers (of één Sbrick).
Zeer LICHT – minder dan 50 gr
BUILD TO LAST – Hoogwaardige materialen en componenten
OPLADEN – Micro-USB-oplader
KANALEN – 4 PF-functiemotoren (of lampen)
EENVOUDIG TE GEBRUIKEN – installatie in 4 stappen
PROGRAMMEERBAAR – in mobiele app (geen desktop nodig)
Draait OUDE motoren – 4,5 v Treinmotor en Buggymotor
BETERE PRESTATIES – zoals niets op de markt
BuWizz Brick heeft 4 poorten en wordt geleverd met bijbehorende iOS- en Android-apps.
BuWizz is compatibel met LEGO® Power-functies en een gebruiksvriendelijk product.
Battery
Battery type: Lithium Polymer (Li-Ion) – rechargeable via MicroUSB
Battery capacity: 7.5 Wh
Charge rate: 5 W (5 V, 1 A)
Charge time: 20-80% 1h 15 min, 0-100% 2-3h
Performance
Max continuous current per channel: 4 A
Max instantaneous current per channel: 6.5 A
Max continuous power per channel: 36 W (HIGH speed mode)
Max instantaneous power per channel: 55 W (HIGH speed mode)
Max total power: 45 W
Connectivity: Bluetooth Smart (BLE)
Range: up to 60 m
Dimensions: 8 x 4 x 3 bricks
Speed Modes
SLOW: 5.2 V
NORMAL: 7.2 V
FAST: 9.2 V
LUDICROUS: 11.2 V

30-dagen geld terug garantie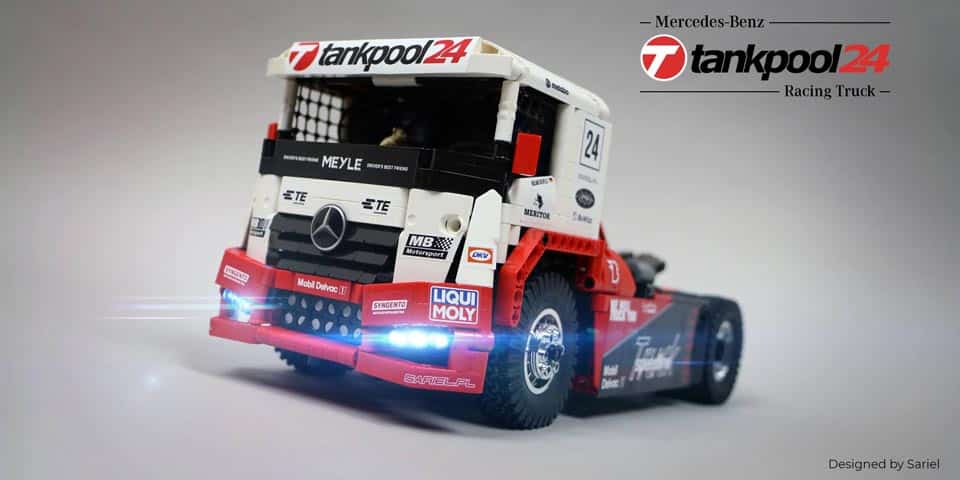 Groei mee met je creatie
BuWizz is gemaakt door fans om het bereik en de vermogensbeperking van het Power Functions-systeem te overwinnen. Nu kun je groeien met je creaties en grotere, meer gedetailleerde en snellere creaties maken. 
Geen limiet aan je creativiteit
Bouw complexe modellen en bedien meer dan 28 PF-motoren en lampen vanuit één controller. 3-Assige versnellingssensor – maakt het meten mogelijk van versnelling, G-kracht, helling van jouw model, enz.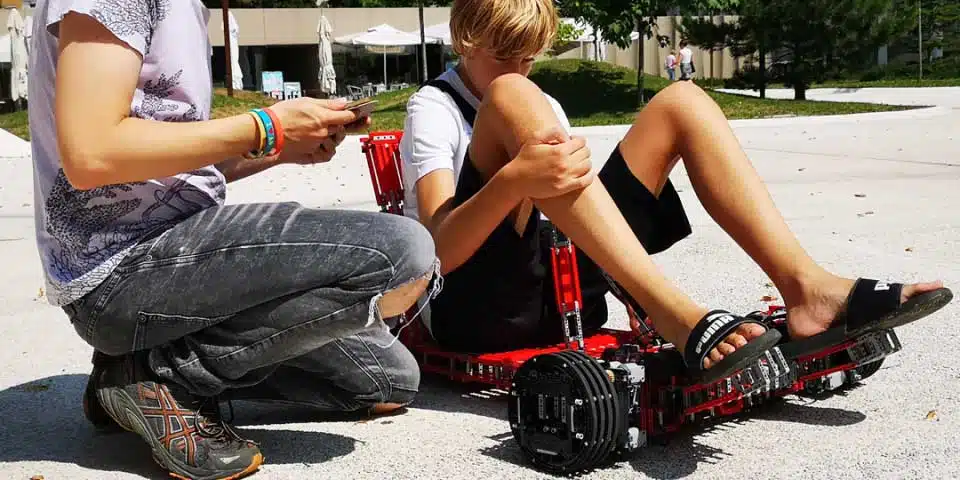 Leren, creëren, Spelen
BuWizz is een uitstekende STEM (Science, Technology, Engineering, Mathematics) educatieve tool die baksteenspeelgoed nog interessanter maakt voor de nieuwe generatie kinderen.
Verschillende opties en programmeermogelijkheden geven uw kinderen vaardigheden op het gebied van focus, planning en ideeontwikkeling. En het is tegelijkertijd heel leuk voor het hele gezin.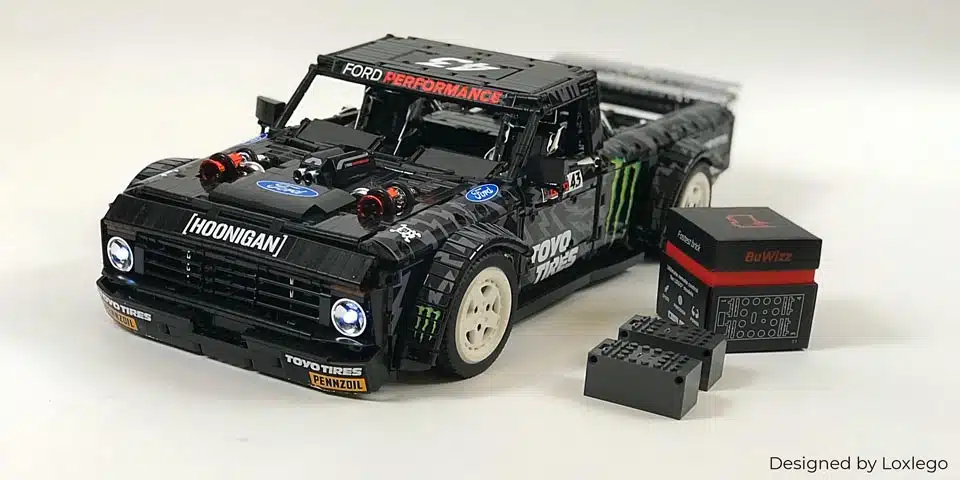 +500 YouTube-video's
Bezoek ons kanaal of bekijk een aantal BuWizz-reviews of aanbevolen video's. Geniet er van.