BuWizz 2.0 + LEGO® 42095 – IT
+ VAT for EU
| Free shipping
Starter pack for instant BuWizz experience.
Stunt racer, in combination with BuWizz, is a perfect combo of power and agility.
BuWizz pone rimedio a due delle più importanti limitazioni: potenza e campo d'azione. Non dovrete inoltre continuare a cambiare le batterie. BuWizz è facile da installare e da ricaricare.
L'App gratuita per iOS e Android vi consenti di controllare e personalizzare, grazie alla programmazione avanzata, le vostre creazioni.
POTENZA più che raddoppiata rispetto al sistema POWER FUNCTION – libera tutta la potenza dei motori LEGO senza il timore di danneggiarli
App iOS e ANDROID FACILE e INTUITIVA – semplice per i bambini ma con opzioni avanzate per i più esigenti
BLUETOOTH (BLE) con portata superiore ai 60 metri – risolve una volta per tutte la perdita di segnale a grande distanza per i sistemi ad infrarosso (IR)
4 DIVERSE VELOCITÀ: la modalità "Ludicrus speed" raddoppia la potenza. Infranto il muro dei 40 Km/h di velocita e del sollevamento di 17 Kg!
4 PORTE – BuWizz mette a disposizione ben 4 porte per comandare motori e luci. Rimpiazza completamente 2 ricevitori infrarosso (IR) o un mattoncino SBrick.
LEGGERISSIMO – meno di 50 gr
FATTO PER DURARE – materiali e componenti di alta qualità
RICARICA – attraverso la porta Micro USB
CANALI – 4 porte Power Function (o luci)
FACILE DA USARE – installazione in 4 semplici mosse
PROGRAMMABILE – attraverso la APP (senza la necessita di un PC)
FUNZIONA ANCHE CON VECCHI MOTORI – supporta i motori a 4,5 V
LE MIGLIORI PRESTAZIONI – nulla sul mercato oggi è così prestante
Il mattoncino BuWizz è dotato di 4 porte e prevede l'utilizzo della App gratuita disponibile su entrambe le piattaforme iOS e Android ed è totalmente compatibile con le LEGO POWER FUNCTION.
Prestazioni
Corrente massima erogata per canale: 4A
Corrente massima istantanea per canale: 6.5A
Massima potenza continua erogata per canale: 36W (Modalità HIGH SPEED)
Massima potenza erogata per canale: 55W (Modalità HIGH SPEED)
Potenza totale erogata: 45W
Batteria
Tipo di batteria: polimeri di litio (Li-Ion) – ricaricabile via MicroUSB
Capacità: 7.5 Wh
Potenza di ricarica: 5W (5V, 1A)
Tempo di ricarica: 20-80% 1h 15min, 0-100% 2-3h
Connettività:
Bluetooth Smart (BLE)
Portata: fino a 60 m
Dimensioni:
Modalità di velocità:
LENTO: 5.2V
NORMALE: 7.2V
VELOCE: 9.2V
ASSURDA: 11.2V

30 day money-back guarantee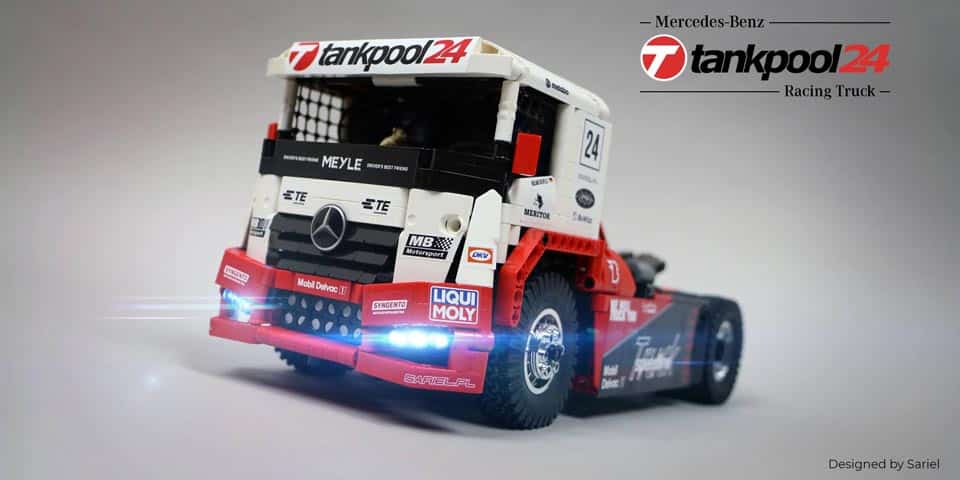 Grow with your creation
BuWizz is made by LEGO® fans to overcome the range and power limitation of the Power Functions® system. Now you can grow with your creations and create bigger, more detailed and faster creations.
No limit to your creativity
Build complex models and control more than 28 PF motors and lights from one controller. 3 axis Acceleration sensor – allows measuring of acceleration, G-force, inclination of your model, etc.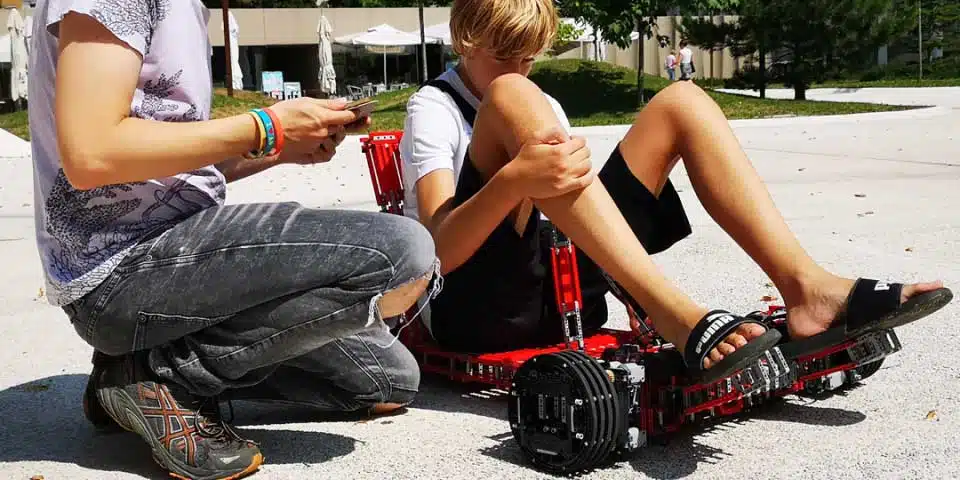 Learn, Create, Play
In combination with BuWizz LEGO® is even more interesting as a STEM toy. You and your child can now build, have fun and learn through play. Challenge his creativity and problem solving capability. Grow together.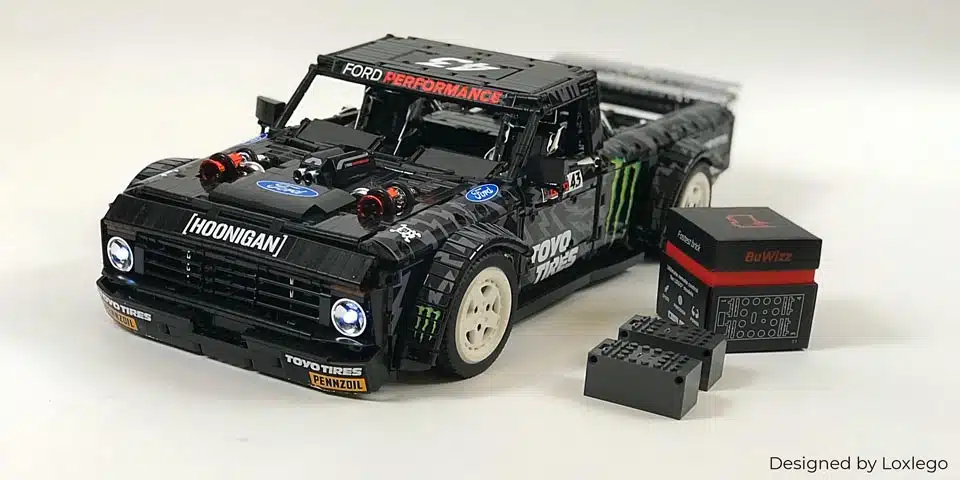 +500 YouTube videos
Visit our channel or take a look at anynumber of BuWizz reivews or featured videos. Enjoy.