+ VAT for EU
| Free shipping
Starter pack for instant BuWizz experience.
Stunt racer, in combination with BuWizz, is a perfect combo of power and agility.
BuWizz 2.0 Ludicrous solves two most important problems –  POWER and RANGE. Plus you won't need to change batteries ever again. BuWizz offers easy installation and charging with any Micro USB charger.
The free BuWizz app for iOS and Android allows remote control and customization with advanced programming directly from the smartphone.
2x MORE POWER from POWER FUNCTIONS MOTORS – Harness the full potential of LEGO motors without damage
EASY and INTUITIVE Android and iOS apps – Simple for children but with advanced features for experts
30+ m (100+ feet) RANGE BLUETOOTH (BLE)

 

– Solves the problems of limited range and signal loss of IR remote
4 SPEED MODES: 2x more Power in Ludicrous speed mode. Recorded speeds over 40 km/h (25 mph). Easily moves a 17 kg crane
4 OUTPUTS – BuWizz has 4 ports for motors and lights. It replaces two IR receivers (or one Sbrick).
COMPACT AND LIGHT

 

– BuWizz has only 70 grams (2.5 oz), but packs a hefty punch
BUILT to LAST

 

– High-quality materials and electronic components
EASY CHARGING

 

– With any Micro USB charger
EASY to USE

 

– Only 4 steps from opening the box to driving your models
PROGRAMMABLE

 

 – in Mobile App (no Desktop needed)
RUNS LEGACY MOTORS – RC/Buggy motors and even the vintage 4.5V train motors (in SLOW mode)
BETTER PERFORMANCE

 

– nothing else on the market compares to BuWizz
BuWizz 2.0 Ludicrous brick has 4 ports and comes with free accompanying iOS and Android apps.
BuWizz is LEGO® Power Functions system compatible and a user-friendly product.
Battery
Battery type: Lithium Polymer (Li-Ion) – rechargeable via MicroUSB
Battery capacity: 7.5 Wh
Charge rate: 5 W (5 V, 1 A)
Charge time: 20-80% 1h 15 min, 0-100% 2-3h
Performance
Max continuous current per channel: 4 A
Max instantaneous current per channel: 6.5 A
Max continuous power per channel: 36 W (LUDICROUS speed mode)
Max instantaneous power per channel: 55 W (LUDICROUS speed mode)
Max total power: 45 W
Connectivity: Bluetooth Smart (BLE)
Range: up to 60 m (at least 30 m)
Dimensions: 8 x 4 x 3 bricks
Speed Modes
SLOW: 5.2 V
NORMAL: 7.2 V
FAST: 9.2 V
LUDICROUS: 11.2 V

30 day money-back guarantee


2 year warranty
* 6 months on battery & BuWizz Motor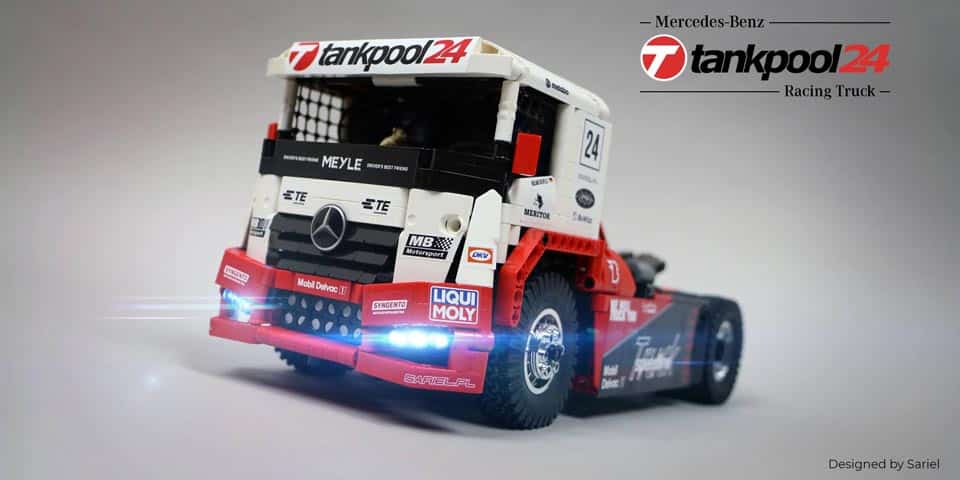 Grow with your creation
BuWizz is made by LEGO® fans to overcome the range and power limitation of the Power Functions® system. Now you can grow with your creations and create bigger, more detailed and faster creations.
No limit to your creativity
Build complex models and control more than 28 PF motors and lights from one controller. 3 axis Acceleration sensor – allows measuring of acceleration, G-force, inclination of your model, etc.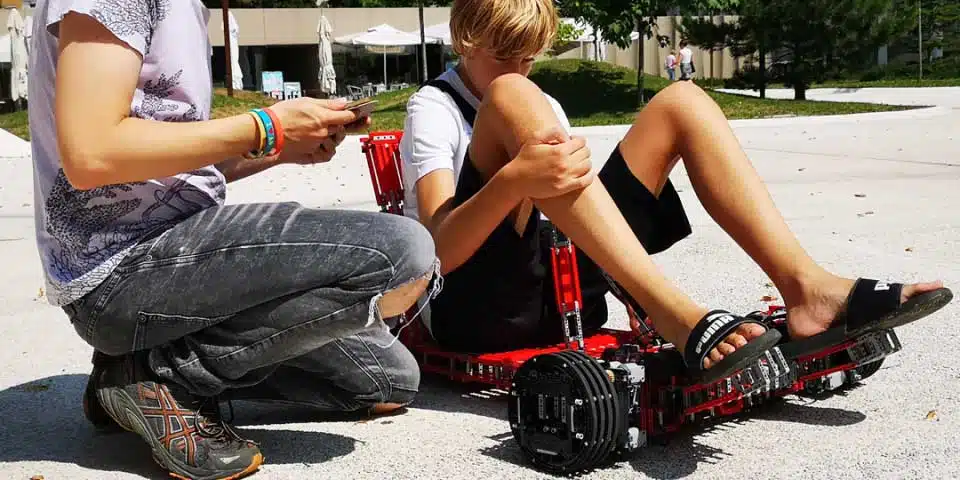 Learn, Create, Play
In combination with BuWizz LEGO® is even more interesting as a STEM toy. You and your child can now build, have fun and learn through play. Challenge his creativity and problem solving capability. Grow together.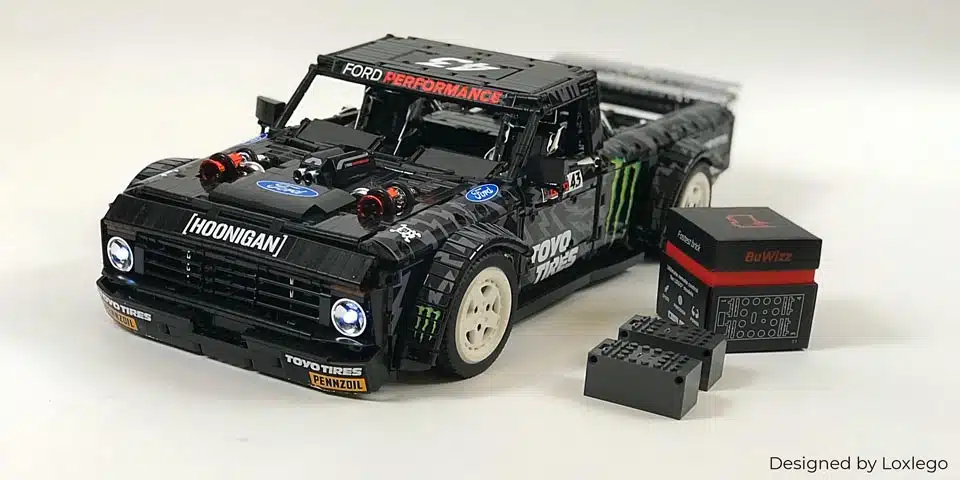 +500 YouTube videos
Visit our channel or take a look at anynumber of BuWizz reivews or featured videos. Enjoy.