BuWizz community HUB
Buwizz controler is all-in-one solution that replaces need for battery, connector and controler.
Interviews
BuWizz has inspired and gave new possibilities for design and build for numerous builders. These are few of them who stand out: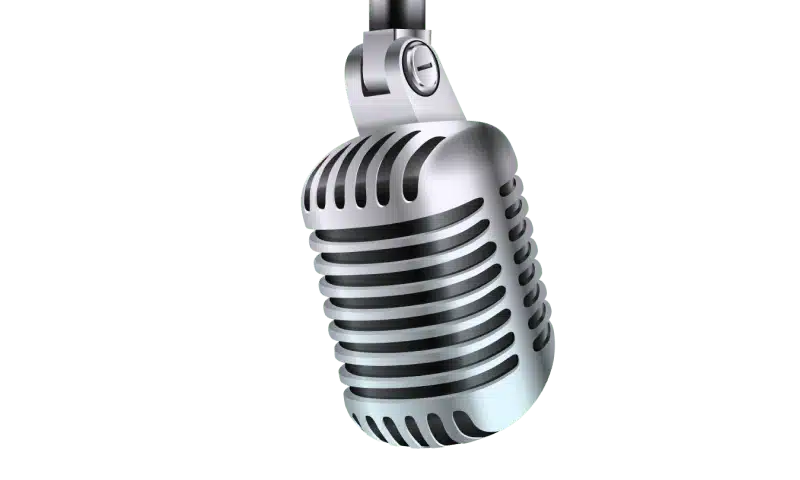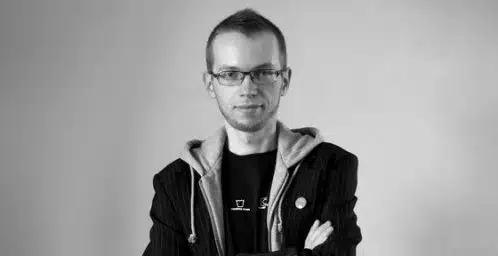 SARIEL
Pawel Kmieć
One of the most famous LEGO® Technic builder. He has the biggest Youtube community dedicated to LEGO® Technic. Besides that, he published books and instructions on the subject of LEGO® Technic.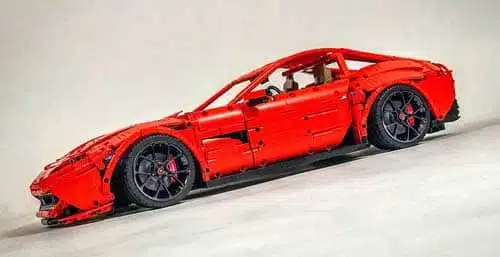 LOXLEGO
Lachlan Cameron
Lachlan is a perfectionist. His MOC's building instructions are sold by thousands. He loves supercars and his passion is can be seen through his amazing collection. No wonder he has so many fans and followers.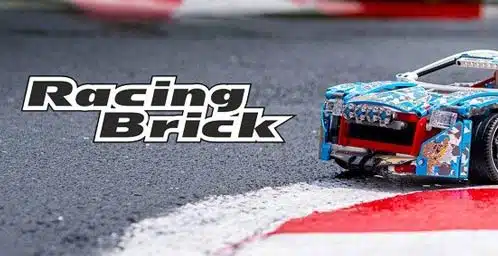 RACING BRICK
Balazs Kis
Racing Brick is a LEGO® Ambassador from Hungary. He loves to analyze and compare different LEGO® solution.
his blog offers tons of information and fixes for common LEGO® Technic problems.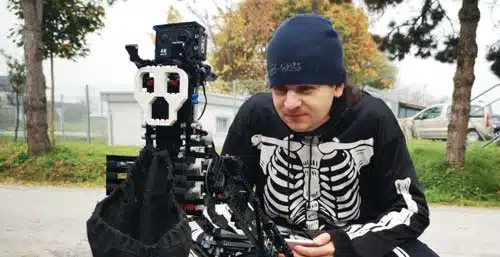 ZEROBRICKS
Jernej Krmelj (Jerry)
Jerry has his YT channel from 2008 and he made some cool models. As an engineer, his models are technically perfect and usually offer more than you would expect. His MOCs are impressive and do wonders. Check it out.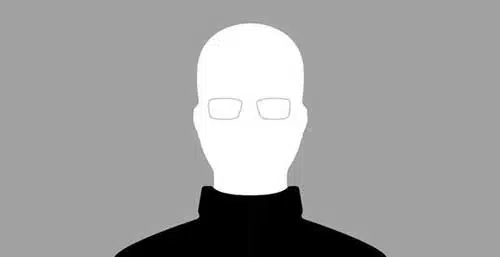 Alexander Rossier
Alexander Rossier
Alexandre Rossier is a real-life auto designer. His most important projects include Opel E- RAK-e vehicle, the KTM X-BOW GT sports car and GT4 as well as the KTM E-SPEED electric scooter. Prior to that, he worked at Bertone and Honda.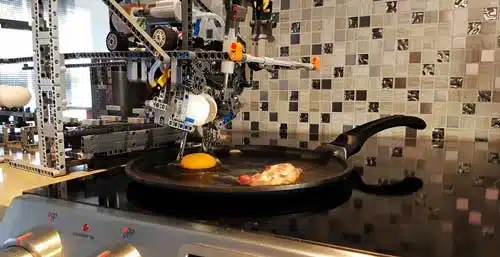 The Brick Wall
Iuori
One of the most talented LEGO® builders, and the youngest in this Master builder series. He focuses on the usefulness and complex machines made of LEGO® bricks. And his creations are amazing.
MOCs
The best MOCs and designers interviews in one place. The list is growing and updated constantly. Stay tuned.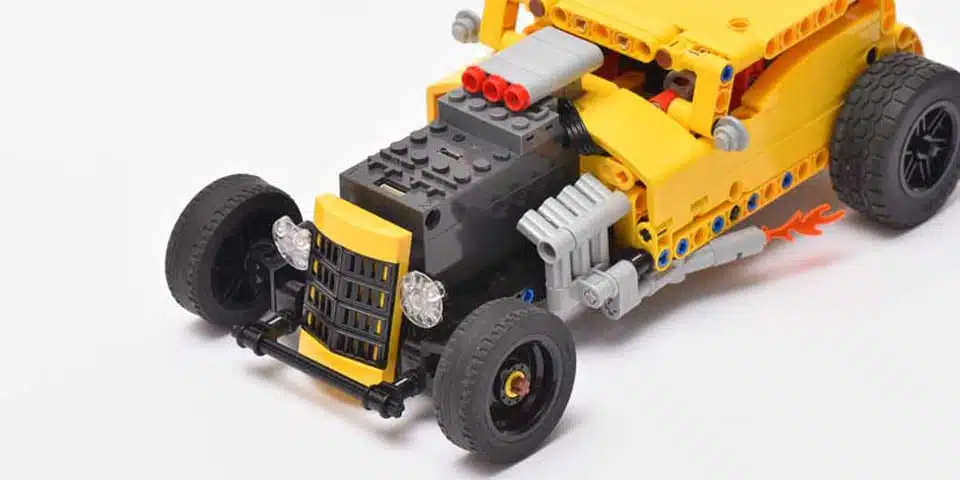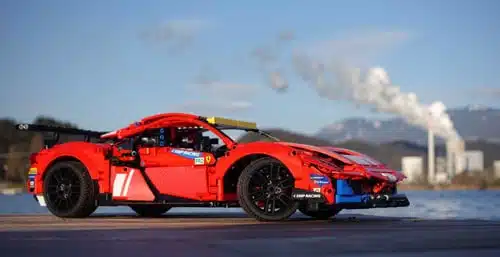 42125 Ferrari 488 GTE MOD
by BuWizz
For this model, the plan was not to aim for high speed but to modify it in a way to be able to power slide and drift.
This model also served as a test bench of the 3D printed BuWizz motor casings and BuWizz 3.0 production Pro hardware.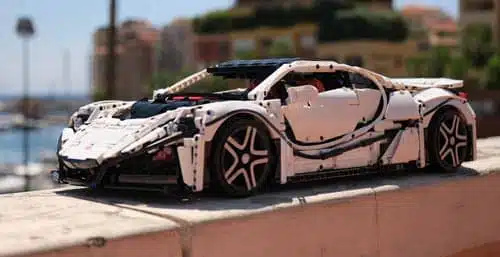 Spano GTA
by BuWizz
This model is the fastest 1:8 scale model, and of LEGO bricks, on the planet. It can reach a whopping 36,5 km/h.
GTA Spano MOC uses 10 BuWizz motors for propulsion and 5 BuWizz 3.0 Pro controllers.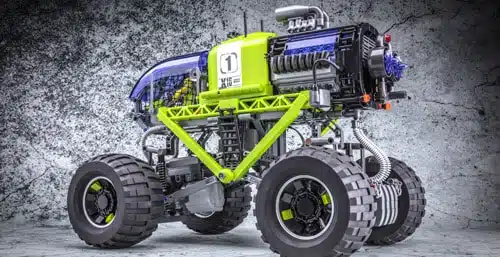 Futuristic Monster truck
by Alexander Rossier
This creation is out of this world. it looks like it is prepared for a MARS mission.
Alexander is a real-life Auto designer and fortunately for us, he loves to test his ideas with LEGO®.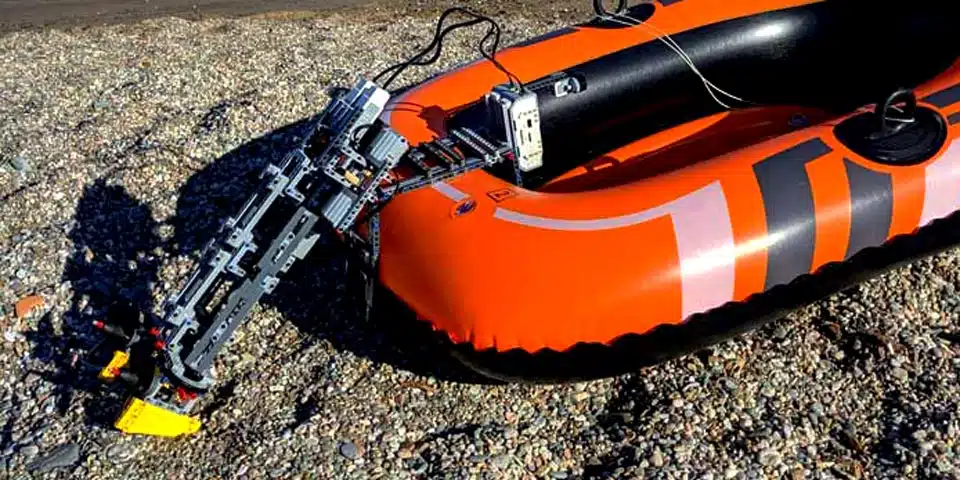 Boat motor from LEGO® bricks
by Andreas Stefadouros
If you are from Greece, you probably own a boat. LEGO® Technic builder Andreas had an amazing idea for an adventure.
He inflated his boat, through away his paddles, and made a Motor from bricks.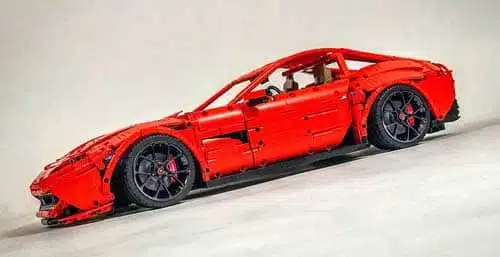 Ferrari F12
by Lachlan Cameron
Lachlan is one of the most recognised builders of Supercars. His collection of building instructions are phenomenal. But his pride and joy is this MOC: Ferrari F12. 
Check out what he said about the build...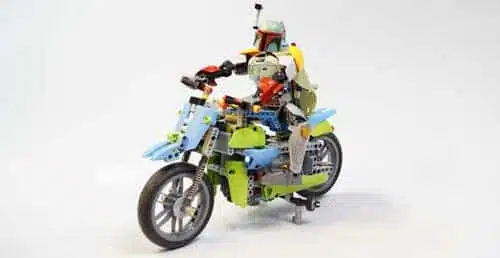 Boba Fett on motorcycle
by Brian Gunning
BuWizz #stayathome competition had some cool models, but one was very interesting. For all those who love Star Wars, the name is familiar. His bike isn't. This is a story about Boba Fett.