Guest MOC interviews series
Ferrari F12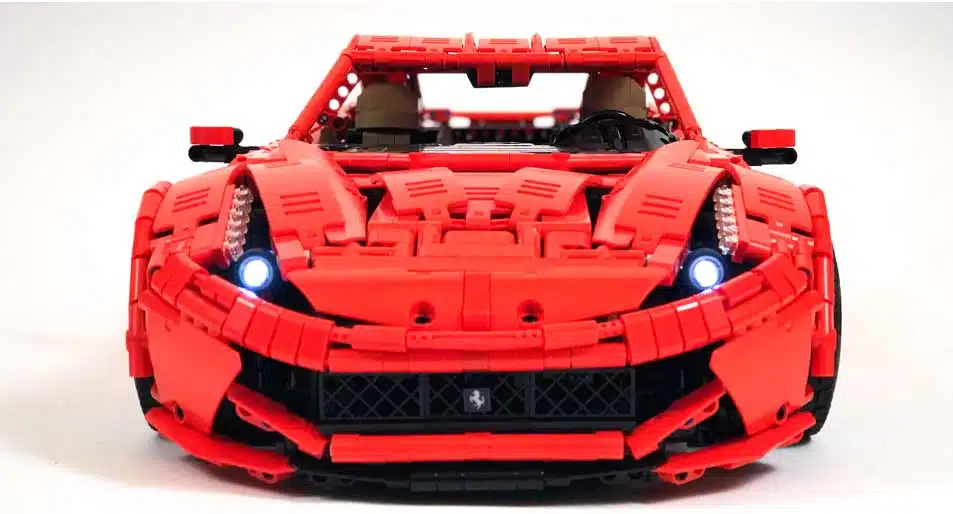 Guest MOC interviews series
Ferrari F12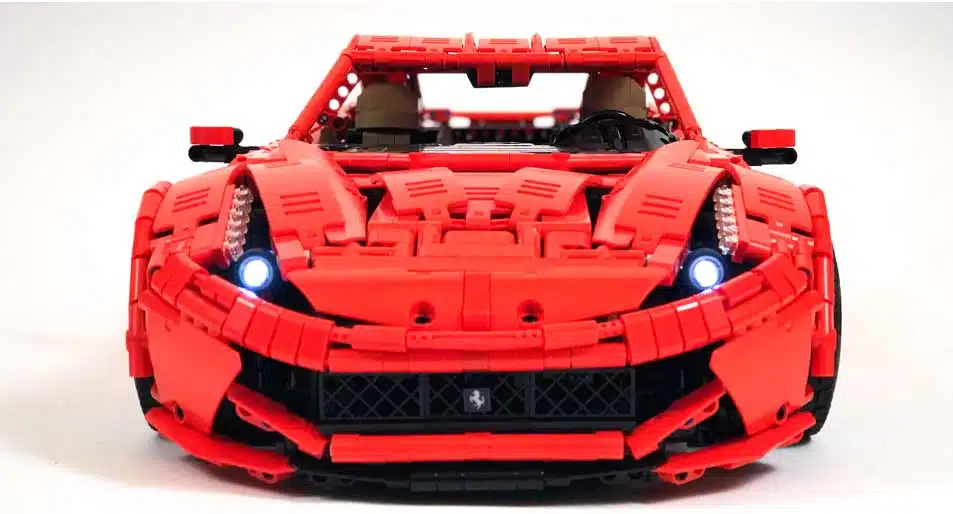 Lachlan Cameron: When designing fast cars, I need to have the most powerful battery
Everyone that has lately some kind of connection with LEGO® Technic models, is for sure saw or heard something about Ford Mustang Hoonicorn. This model has almost 200.000 views and hundreds of comments on Youtube, and his creator is Lachlan Cameron, one of the most influential persons in the LEGO® Technic online community.
You are a living legend among LEGO® Technic fans.  How do you deal with that? 
Hi! I am always honored to hear so many love my creations. To build a vehicle that perfectly replicates the appearance, functions and style has always been my greatest challenge. That being said, life is a huge juggle between work, my wife and two boys, my favorite hobbies, Lego and biking. My outlet to deal with it comes down to my Instagram account, where I can share new designs and utilize it as a forum to chat with everyone that supports the hobbies so many folks love all over the world, Supercars, Design, Lego, Photography.  
I saw somewhere that your parents didn't allow you to watch TV when you were a kid, and that is the reason why you started to play with LEGO®. From this distance, do you feel sorry because of that? ? 
Yes, this is true, and I definitely do not miss anything I may have missed on TV! I grew up learning very early on TV is a "box that flashes colors in front of your eyes". This mentality has always given me the motivation to turn off the TV and live life. Whether that means going outside for exercise, building Lego, making new connections with friends or family. I feel sorrier I stopped building for many years! 🙂 
Which one is the best MOC that you made? And how long did it take do make it? 
My best and maybe most recognizable build is the Ford Mustang Hoonicorn. It has many new functions and features – RC 2 speed transmission that is reliable in a 1:8 supercar, a new suspension type with a single spring and a cantilevered suspension arm. It was also one of the most recognizable builds yet, and Ken block himself took notice and posted on his Instagram account. That build took me 3 months, with many hour put into the build.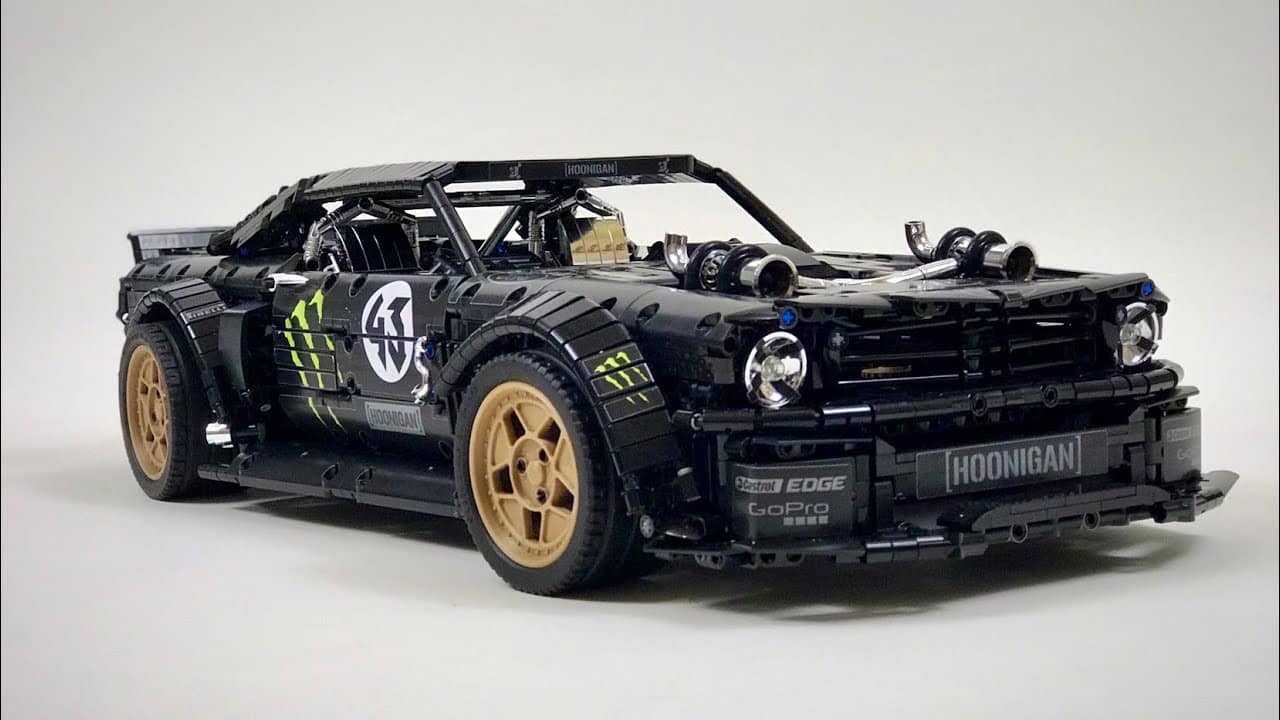 How big is your MOC collection? What is your favorite MOC? How many MOC do you own now? Do you even know that? 
My collection continues to grow, I have the Ford GT, Lamborghini Veneno, Ford Mustang Hoonicorn, Ferrari FXX, and now my Ferrari F12 has joined my collection for life – with some serious projects for that car coming very soon! My favorite MOC is the Ferrari F12, it is in my opinion the pinnacle of what I am trying to achieve, a balance between appearance, raw performance, and options. When it's on my shelf of supercars, is stands out above all others.  
How many failures did you have? Which one is biggest? 
I've had SO many failures. The first few recreations when I had got back into building were my worst. I hadn't used all these new technic pieces in 20 years so everything was brand new. I never built others creations to learn different styles, which I can attribute to my push for original designs throughout, yet it hindered my ability to make an excellent car sooner. My very first car, with super limited parts from sets I bought used online, was just awful. I wanted to build 1:8 models in 1 night, so my speed and impatience was my weakness. But being relentless, I kept at it, regardless of the bad feedback at the beginning, and like anything over time you will hone in on your skills and things will begin to "click". (No pun intended lol) 
Where do you find inspiration for new MOCs? 
My inspiration is always overall appearance first, functions second. Knowing if I try hard enough to re-create whatever I'm working on to an excellent scale is my drive. I work with CAD models and measurements for my job, so taking my time to faithfully follow the curvature of each new build is motivating beyond belief. Supercars are still my top inspiration as they can be the hardest to replicate, yet reap the greatest reward in unique shaping and appearance. I can also keep pushing my flex axle styling, for that rounded complex shape desired. Pushing myself to create new designs, new vehicles is also my inspiration, with quite a few special commission builds being my latest inspiration. Many people want their own car designed, and I have been able to help them bring it to life.  
If you can turn back the time, what would you do differently in your past (related with LEGO® Technic, of course)? 
I have no regrets or thoughts of how I would have done things differently, there is the thought; fake it till you make it. No one ever becomes a pro overnight, so all my challenges or so-called failures are not to be frowned upon, they are to be revered and looked at as stepping stones to success. I keep looking forwards, which is where we will have much more growth! 
What is the most important thing, in your opinion, that one MOC needs to have? Speed, Power, Range… And why? 
The most important thing that all MOC's need is perfect recreation of the functions mated with an instantly recognizable appearance. When designing cars that drive fast, and filming edits of these vehicles in action, I need to have the most powerful battery on the market to showcase the builds as best as possible. That's where the Buwizz comes in, it's easy to use templates, long range Bluetooth, ludicrous speed mode and small size make it the most desired battery packs for my creations, hands down. My models wouldn't be half of what they are without the ability to completely hide the electronics in the framework for maximum interior room and showcase my builds literally burning rubber the same way a real vehicle would drive!! 
Do you working now on something big? Share some of your secrets with us. ? 
I'm always working on something big! The latest was just shared with more to come, the Ferrari F12, a commission and joint build with @lego_tactics! This has been my favorite collaboration ever, he has helped with the smaller details and made this classic model something more than just a supercar. My secret, be relentless, don't ever let anyone stop you from chasing your dreams, mastery takes hundred if not thousands of hours, so keep at it and you can do anything you put your mind to!  
Favourite MOCs powered by BuWizz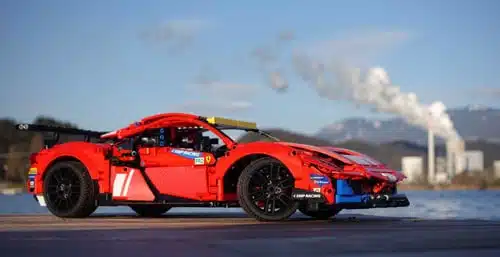 42125 Ferrari 488 GTE MOD
by BuWizz
For this model, the plan was not to aim for high speed but to modify it in a way to be able to power slide and drift.
This model also served as a test bench of the 3D printed BuWizz motor casings and BuWizz 3.0 production Pro hardware.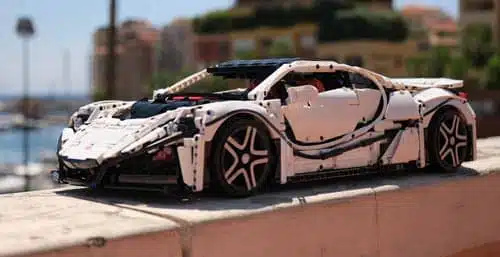 Spano GTA
by BuWizz
This model is the fastest 1:8 scale model, and of LEGO bricks, on the planet. It can reach a whopping 36,5 km/h.
GTA Spano MOC uses 10 BuWizz motors for propulsion and 5 BuWizz 3.0 Pro controllers.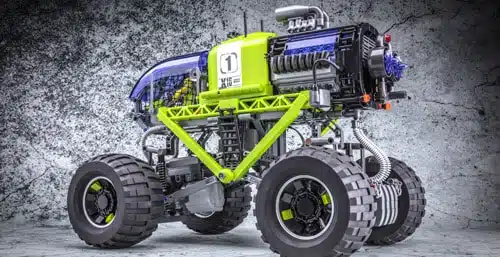 Futuristic Monster truck
by Alexander Rossier
This creation is out of this world. it looks like it is prepared for a MARS mission.
Alexander is a real-life Auto designer and fortunately for us, he loves to test his ideas with LEGO®.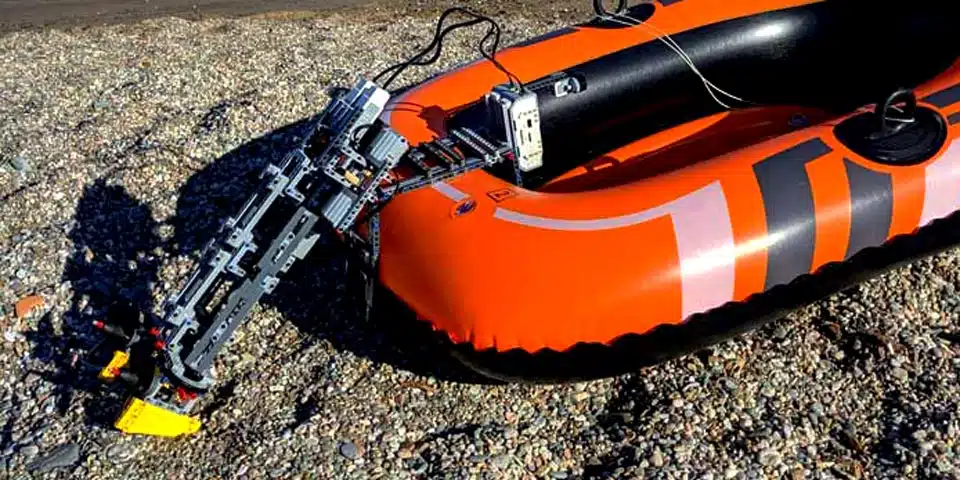 Boat motor from LEGO® bricks
by Andreas Stefadouros
If you are from Greece, you probably own a boat. LEGO® Technic builder Andreas had an amazing idea for an adventure.
He inflated his boat, through away his paddles, and made a Motor from bricks.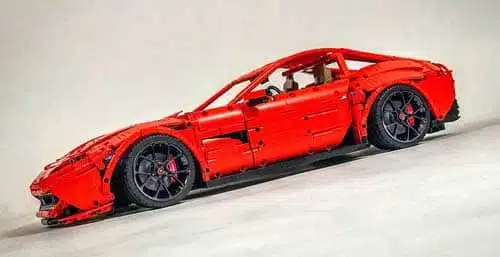 Ferrari F12
by Lachlan Cameron
Lachlan is one of the most recognised builders of Supercars. His collection of building instructions are phenomenal. But his pride and joy is this MOC: Ferrari F12. 
Check out what he said about the build...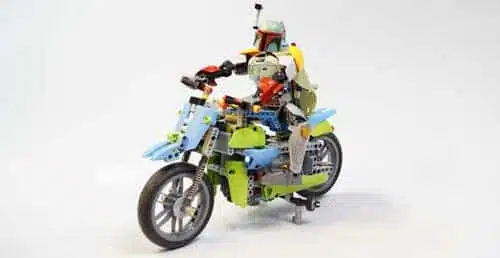 Boba Fett on motorcycle
by Brian Gunning
BuWizz #stayathome competition had some cool models, but one was very interesting. For all those who love Star Wars, the name is familiar. His bike isn't. This is a story about Boba Fett.