BuWizz Ultimate Bundle + LEGO® 42140
+ VAT for EU
| Free shipping
FREE SHIPPING. Shipping to EU only. EU VAT added based on your country of residence.
Starter pack for instant BuWizz experience.
App-controlled vehicle, in combination with BuWizz Ultimate Bundle, is much more agile and fun to drive.
Package includes: 
42140 LEGO® Technic™ App-Controlled Transformation Vehicle
1 x Buwizz 3.0 Pro
2 x BuWizz Motor
LEGO® Axle 5.5
BuWizz 3.0 Pro
Performance improvements
Even more power due to improved internal components
Range up to 100m, due to improved Bluetooth components
All you need is one brick
4 Powered UP/ Control+ ports, also accommodate motors, lights and sensors (including Boost, Spike, WeDo 2.0, MINDSTORMS® robot Inventor)
2 Power Functions ports with high Power output for more speed and torque (also compatible with older 9V systems
High-performance rechargeable Li-Po battery
capacity 2300 mAh, 8.5 Wh
Offers high power for your motors.
Large capacity battery for long run times.
Quick recharging through USB-C.
Power bank mode for powering other devices (i.e. recharge your phone).
Much more powerful and environmentally friendly than AA or AAA batteries.
Replaceable.
New App features and gauges 
4 PoweredUP/Control+ ports are illuminated with RGB LEDs, allowing for a myriad of light effects.
3 axis Acceleration sensor – allows measuring of acceleration, G-force in cornering, attitude of your model, etc.
Current sensors on all 6 ports – can visually show you power consumed by each motor in real time.
BuWizz 3.0 Pro
Battery
Battery type: Lithium Polymer (Li-Ion) – rechargeable via MicroUSB
Battery capacity: 7.5 Wh
Charge rate: 5 W (5 V, 1 A)
Charge time: 20-80% 1h 15 min, 0-100% 2-3h
Performance
Max continuous current per channel: 4 A
Max instantaneous current per channel: 6.5 A
Max continuous power per channel: 36 W (LUDICROUS speed mode)
Max instantaneous power per channel: 55 W (LUDICROUS speed mode)
Max total power: 45 W
Connectivity: Bluetooth Smart (BLE)
Range: up to 60 m (at least 30 m)
Dimensions: 8 x 4 x 3 bricks
Speed Modes
SLOW: 5.2 V
NORMAL: 7.2 V
FAST: 9.2 V
LUDICROUS: 11.2 V

30 day money-back guarantee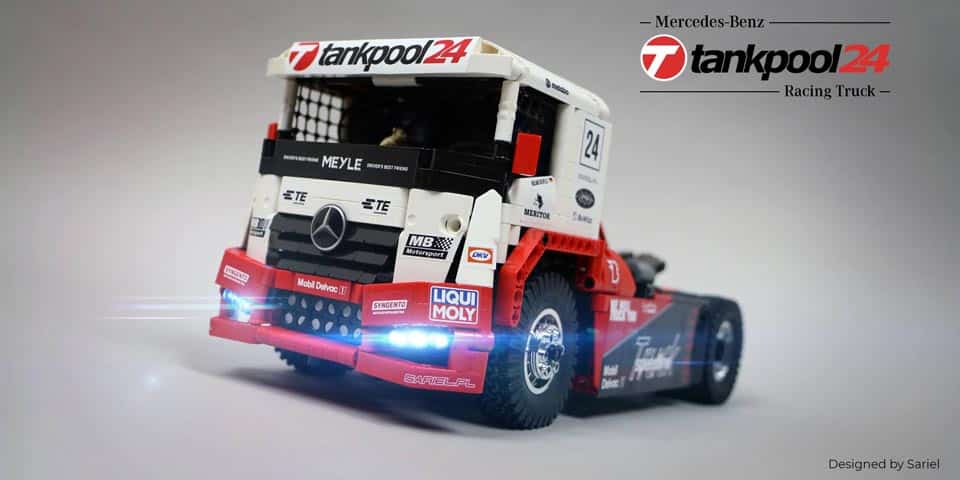 Grow with your creation
BuWizz is made by LEGO® fans to overcome the range and power limitation of the Power Functions® system. Now you can grow with your creations and create bigger, more detailed and faster creations.
No limit to your creativity
Build complex models and control more than 28 PF motors and lights from one controller. 3 axis Acceleration sensor – allows measuring of acceleration, G-force, inclination of your model, etc.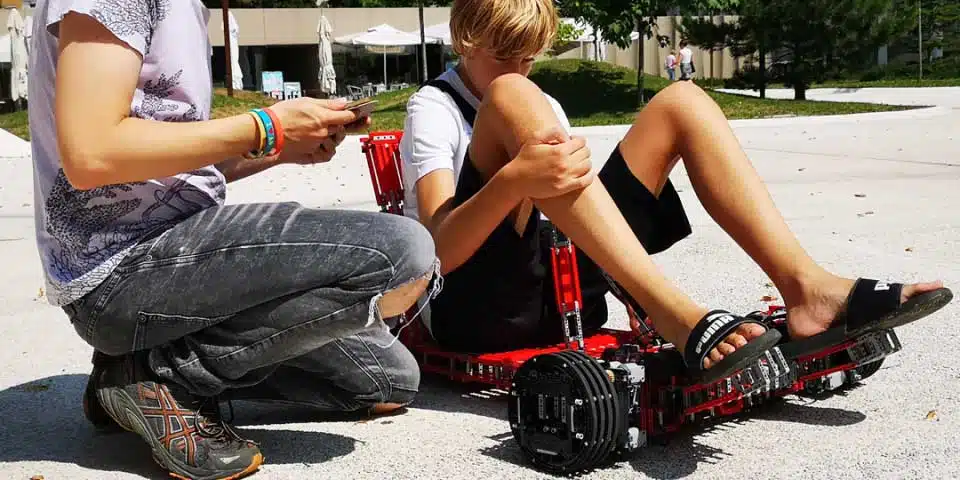 Learn, Create, Play
In combination with BuWizz LEGO® is even more interesting as a STEM toy. You and your child can now build, have fun and learn through play. Challenge his creativity and problem solving capability. Grow together.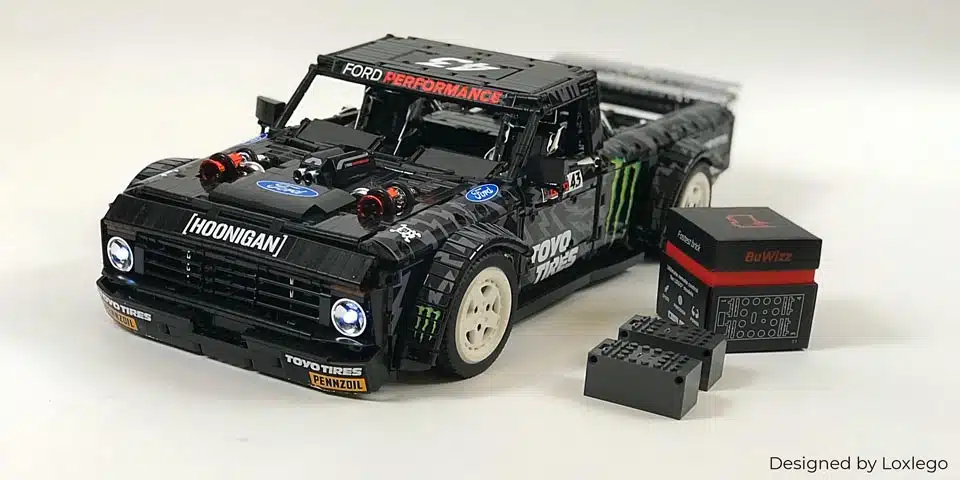 +500 YouTube videos
Visit our channel or take a look at anynumber of BuWizz reivews or featured videos. Enjoy.