We at BuWizz are proud to present the new BuWizz App, which offers users a new level of customization, control and advanced functions.
With the addition of Custom Profiles, the users can now create, edit or delete their own control profile, select the background, add and resize, controls, label them and change their opacity.
We will add an option to share Custom Profiles in the next release.
Example of a Custom Profile: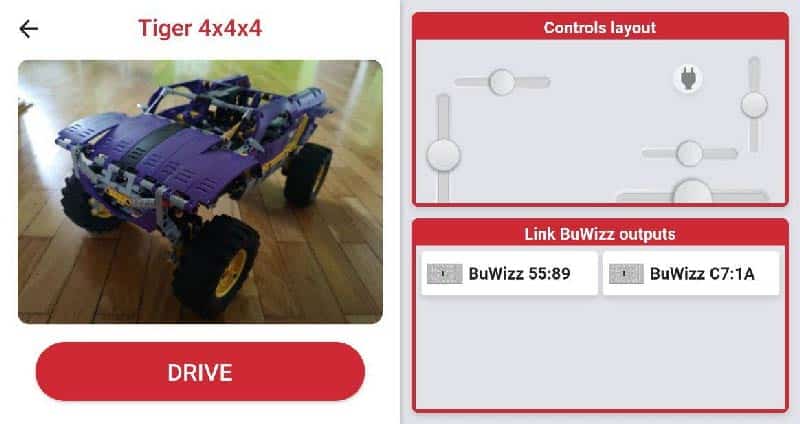 We also added new control options to the application such as Tracked Steer Mixer and Power Curves.
These advanced control options allow you to mix signals from different controls and to plot the way motors respond to the controls.
We will also add options to program the timing of motor actions (so-called Temporal functions) in the near future.
Screenshots of the Tracked Steer Module and Power Curve customization plot:
In order to allow for more complex applications, we expanded support for number and type of supported devices.
BuWizz app can now control up to 7 BuWizz bricks, allowing you to control up to 28 independent ports in a single profile.
The app can also be used to control the newly introduced Powered Up System Technic hubs.
Lastly, we added support for Wi-Fi Livestream cameras which allow you to see the live video feed from the camera in the background of your control profile.
Example of a Wi-Fi live stream video feed in the background of the control profile:
We will continue working hard on expanding the customization, control and advanced functionality of the app in the future in order to assure users have the best possible experience with BuWizz.